Swarovski CRYSTALPIXIE® Cute Mood BEST SELLER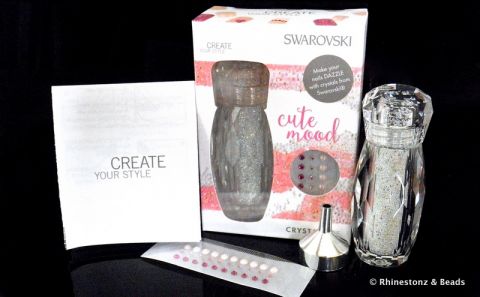 Swarovski's innovative CRYSTALPIXIE is a packaged nail art solution designed and packaged by Swarovski for both DIY home application as well as for professional In-Salon applications.
Each bottle of CRYSTALPIXIE lasts for more than 25 single nail decorations and in addition to that there are 30 individual flatback crystals in each pack to extend your options and complement the colour story of the PIXIE.
Each CRYSTALPIXIE colour comes in it's own Swarovski branded box. Inside the box you will find a transparent acrylic bottle with 5 grams of CRYSTALPIXIE (some of the crystals are cut, some are round - all designed for unmatched brilliance), 30 x Swarovski Flatback Crystals in 3 colours (on transfer foil) which complete the overall colour story of the pack, a funnel (to pour back excess crystals), a safety leaflet, and a product instruction & application leaflet.
Applied on the different nail polish colours CRYSTALPIXIE unfolds it's full effect and beauty. It's easy, fun and limitless with lots of room for interpretation, design creativity and individuality. Caution: Highly addictive! Examples of designs you can create: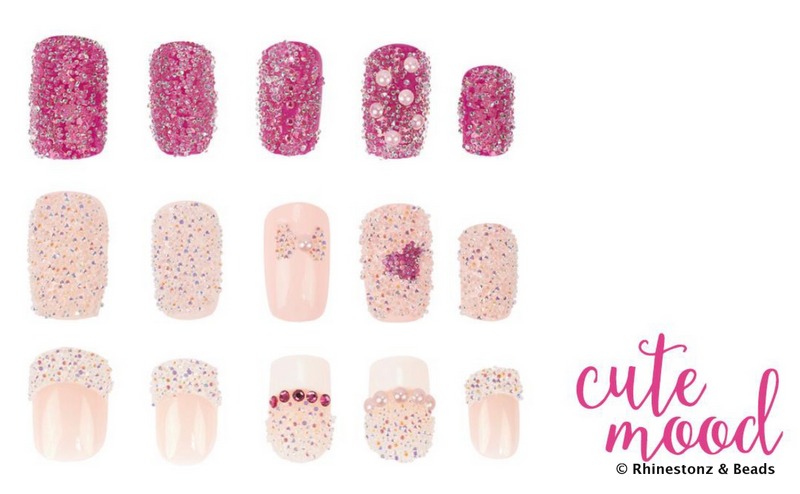 Colour Cute Mood (mix of clear Crystal and clear Crystal AB)
Material Machine cut crystal
Country of Origin Austria
Method of Application Apply these with ease according to the instruction leaflet in the pack which recommends: 1. Apply two base layers of nail polish 2. Pour Swarovski Crystal Pixie over the wet nail polish 3. Pixie will sink into the moist nail polish 4. Gently press and compact the Pixie into the nail bed 5. Scrape off the exceeding Pixie from the nail rim with the finger to obtain clean edges 6. Let polish dry – Pixie will stick onto the nail polish 7. Apply top coat to the edges of the Crystal Pixie decoration
Helpful Tips Make sure you hold the finger over a tray in order to catch all the exceeding Swarovski Crystal Pixie. Use the funnel provided in the package to pour the excess Crystal Pixie back into the bottle. In order to secure maximal brilliance of Crystal Pixie we recommend not to apply topcoat to the entire nail – apply top coat only to seal the edges and prevent erosion. For creating patterns use adhesive tape as a stencil – paint inside the stencil with colored or transparent nail polish and apply Pixie. If your Pixie decoration gets damaged you can try to correct this by applying polish and Pixie only on the affected spot – rather than removing the entire design.
Wholesale options are available and start at 5 Sets of 4 CRYSTALPIXIE's (20 bottles in total). Please contact us with your enquiry.