Syringe Pack - 3 Syringes, 3 tips & 1 cap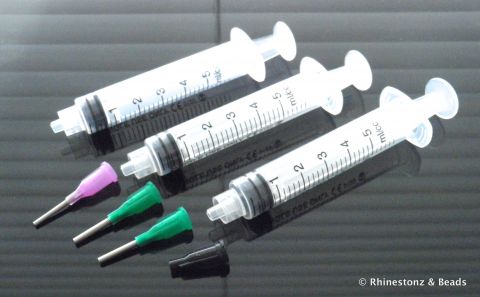 Particularly suited for use with E6000.
A pack of three precision dispensing tips, three syringes with plungers, and a black cap for screwing onto any of the syringes when you wish to store glue for a period of time before your next project using the syringes.
The green tips are for size ss12 stones or larger.
The purple tip is for size ss12 stones or smaller.
Simple to use, keeps your big tube of glue in a more manageable state, and helps reduce wasted glue.
Instructions are easy, and included with purchase.
$0.00
Sorry! Currently out of stock