Swarovski Channel Pendant Peridot 6mm 'AUGUST'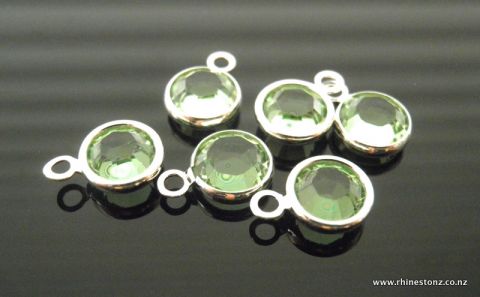 Swarovski crystals are world-renown for their clarity of cut, colour and brilliance. Beautiful pendants for every occasion, whether it is for couture fashion, bridal, special occasion, everyday wear, or even home decor and craft. Add pearls, crystal beads and other decorative elements to enhance your designs. These particular pendants are great for charms, earrings and necklaces.
Measurements Length 10mm, Width 6mm
Colour Peridot. No foiling on the underside/back. Totally see-through Peridot coloured crystal in a silver setting.
Material Machine cut crystal and Rhodium, Anti nickel allergenic surround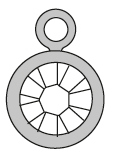 Country of Origin Austria
More Info Ring at top is closed. Inside ring diameter, roughly measures 1.3mm.
Helpful Tip This item is popular as a birthstone crystal - Peridot is used for August.
More Info Use with a pendant bail (sometimes spelt 'bale') to enable this crystal to become a pendant, able to be threaded onto a necklace, chain or earring finding. We find that the combination of our Plain Bail and this pendant is perfect for going onto a chain or a strung necklace. Super easy if you are putting simply onto an earring finding that has an open ring, such as our 'Ball' Ear-Posts or 'Ball Earwires'.
Pack Size Options Choose your pack size from the drop-down box below