Swarovski Nail Art Crystal ss7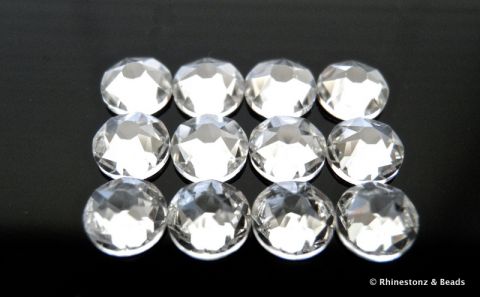 Swarovski crystals are world-renown for their clarity of cut, colour and brilliance. Beautiful stones up close so the ultimate choice for couture occasions and bridal wear, but just as widely used in everyday applications. These nail art crystals are 'Article 2058' (Art 2058) from the Swarovski range. They have a flat underside, so will sit flat on a suitable surface. Mix with other colours and shapes to achieve stunning designs, or use on their own as a single crystal accent.
Measurements ss7 (tolerance of 2.10mm - 2.30mm)
Colour Crystal. Looks like a tiny diamond, foiled on the underside and classically crystal from the visible top side.
Material Machine cut crystal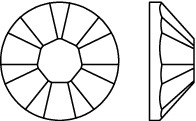 Country of Origin Austria
Method of Application Apply these with a suitable adhesive to fabrics and cards, and under (or on top of) a top-coat lacquer for nail art. Eye-lash glue can also be used for this purpose.
Suitable for All applications including stage costumes, fashion, performance wear, craft, special occasion wear and accessories
Pack Size Options Choose your pack size from the drop-down box below