Lace Motif Centre #8 11cm wide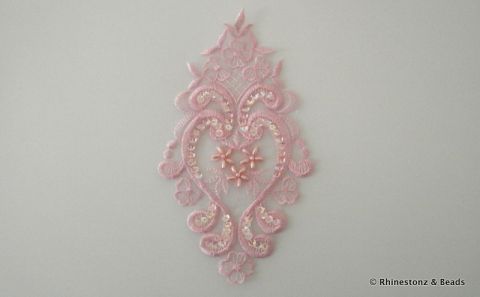 Beautiful lace motifs create detail on any garment or accessory. The ultimate feminine addition to dancesport gowns, wedding gowns, tutu bodices and overlays, and competition leotards. All our lace motifs and lace edgings are of an excellent quality.
Add sparkle with Hotfix Rhinestones, by gluing on Non-Hotfix Rhinestones, or by beading with crystal beads and pearls, or Sew-On Rhinestones.
Measurements 11cm wide, 18cm high
Colour Pink
Orientation This motif is a single centre piece.
Embellished This lace motif design is embellished with clear AB sequins and pink rice pearls, but there is plenty of room left yet for extra embellishing. It would be a great match for Light Rose rhinestones or Rosewater Opal bicones. DIY, or enquire about our embellishing service!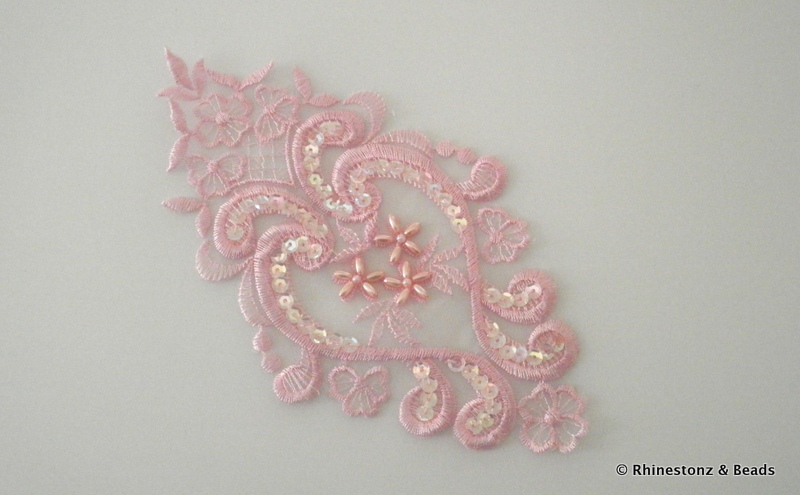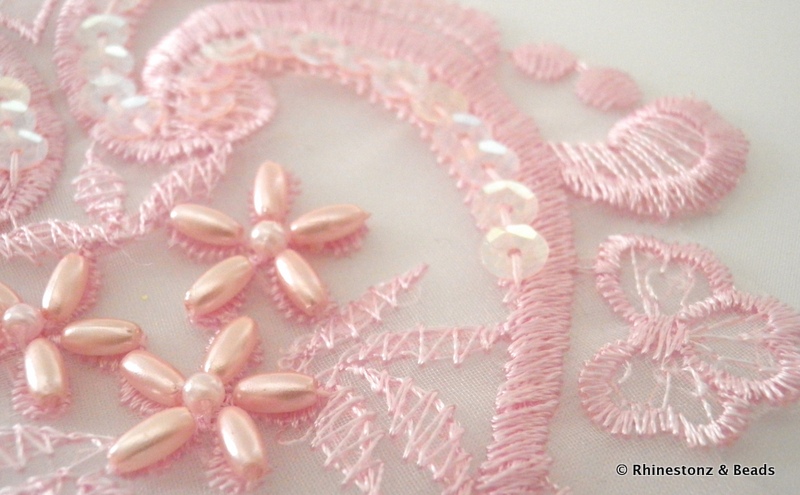 Stock Limited to stock on hand. If unsure, please contact us. We will do endeavour to keep these stock levels clearly marked below
Method of Application Apply these with a good quality thread
Able to be Dyed or Handpainted Yes
Suitable for All applications including stage costumes, fashion, performance wear, craft, special occasion wear and accessories
Pack Size Options Choose your pack size from the drop-down box below