DANZA Sew-On Leaf Art 3254 Crystal AB 20mm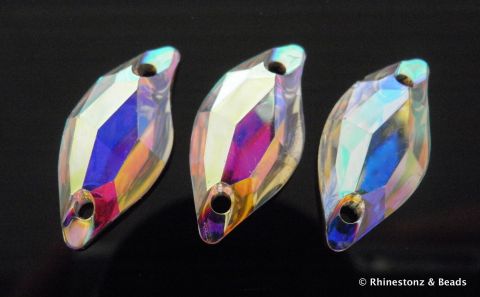 Danza Jewels are designed for dancers! Lightweight perfection at it's best. You will not find a better imitation jewel!
Perfectly formed fine-cut facets reminiscent of those on finest machine-cut crystal, quality coatings for dazzle up-close and at a distance, and made from high quality resin that is super-lightweight.
Measurements 10mm width 20mm length
Colour Crystal AB. A Crystal jewel with silver foiling underneath and the famous Aurora Borealis coating on top, which gives hints of colour, like the colours seen on the surface of bubbles.
Material Resin
Country of Origin The People's Republic of China
Method of Application Sew these using a good quality thread
Pack Size Options Choose your pack size from the drop-down box below