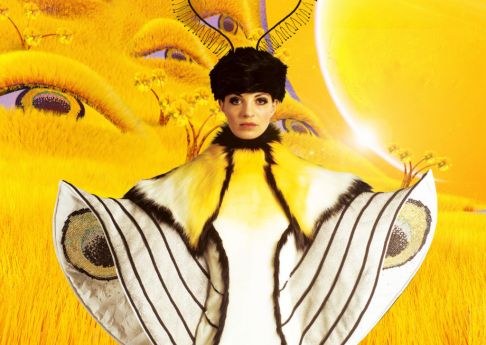 TINA HUTCHISON-THOMAS (Christchurch, NZ) is the 2018 'NZ Design Award Winner' for the prestigious World Of WearableArt WOW Awards.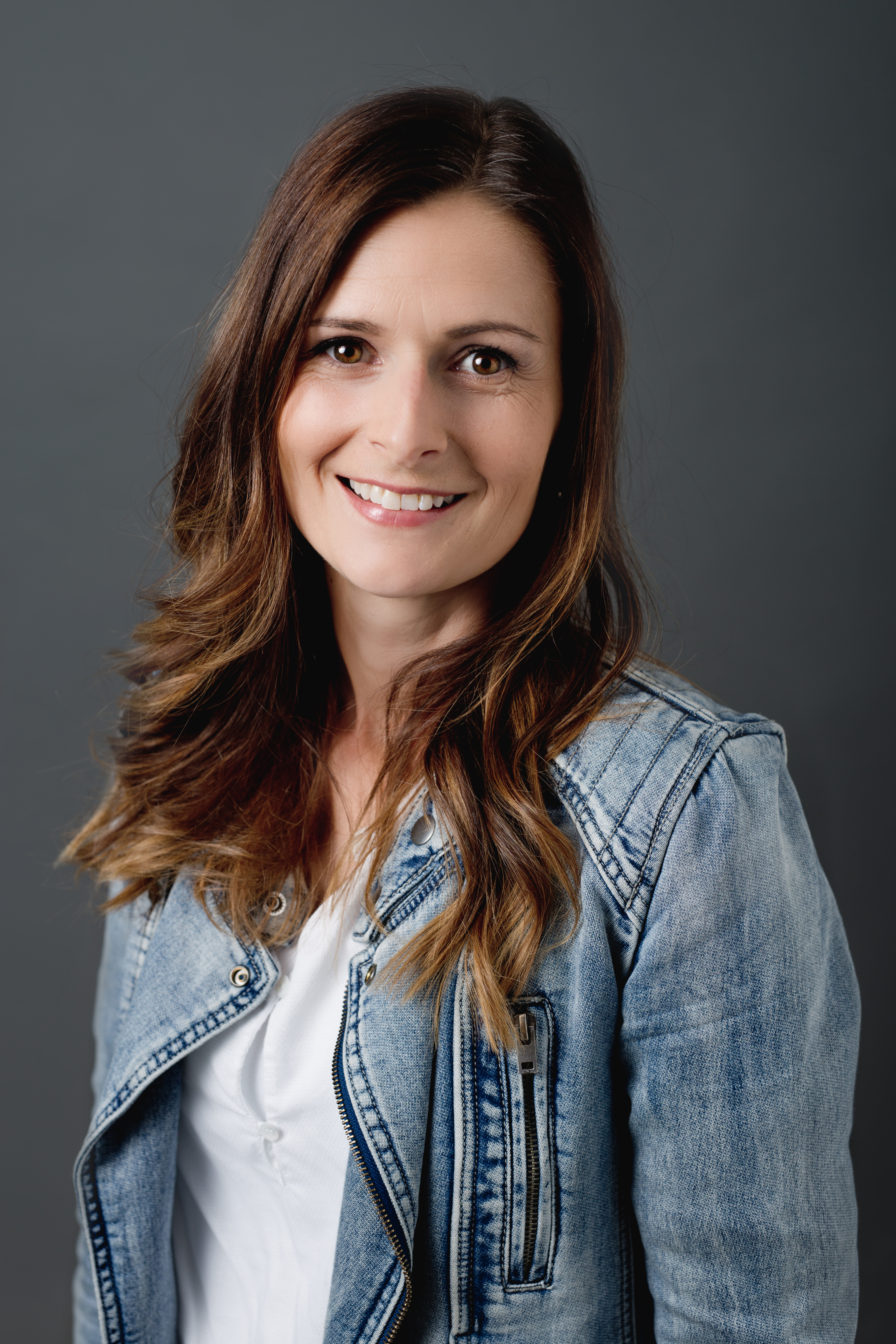 Her award-winning design "Eye See You Fluffy Kōwhai" is featured in the 2019 marketing campaign for World of WearableArt WOW, and Tina writes "I was super excited to see it when I was driving through town and there it was on a big billboard!"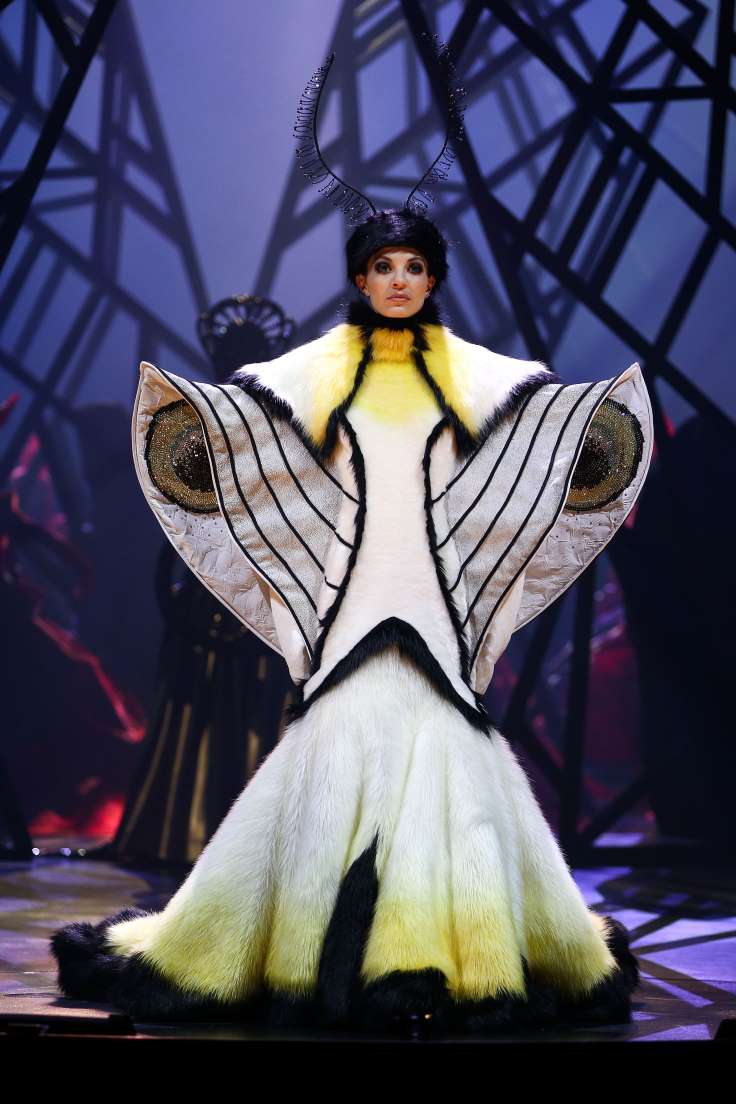 As a freelance costume designer for over 20 yrs, Tina's worked in theatre, film, television, ballet and opera across the globe.
When we asked her "WHAT WAS THE BEST THING ABOUT WINNING WOW IN 2018?" she mentioned the privilege of being among such talented, humble and wonderfully creative people during the events over the weekend for all finalist designers, and to be "recognised for my design work after being in the industry for 20 odd years, it was a massive achievement personally. At one point I was going to give up entering it. Thankfully that thought lasted only five minutes and I just got on with it." We're pretty thankful too!!!
Tina's inspiration for this design was the poodle moth (google this animal, you'll be amazed!), and the crystals represent the 'eye' you see on so many butterflies and moths.
We asked, "SO TINA, IN YOUR DESIGN WORK, WHERE DO YOU GET YOUR INSPIRATION?"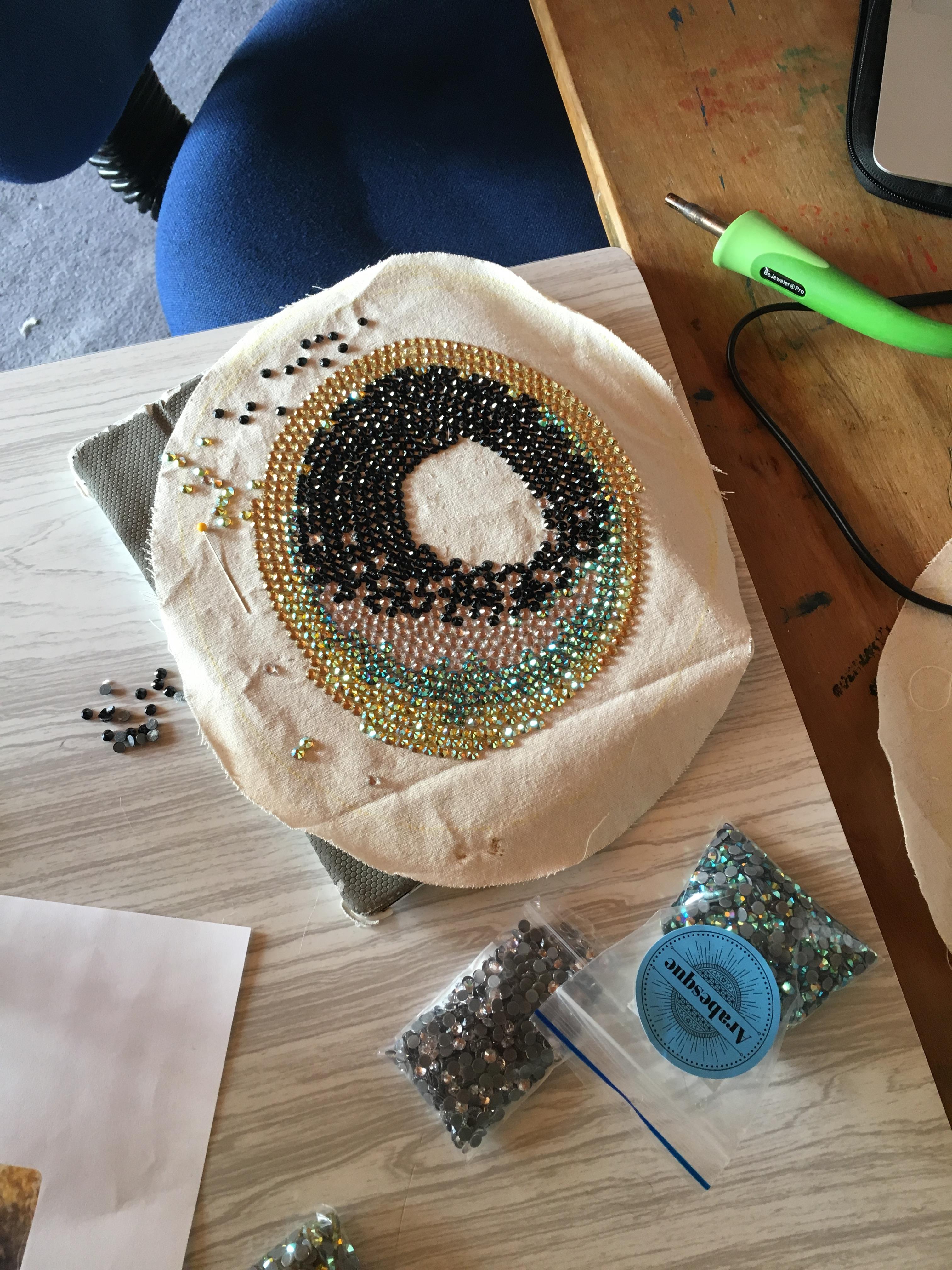 "Usually I have a brief to work to. Once I know what the parameters are I start my most favourite part of design….. research! Pinterest and instagram has changed the way I find information, but I have a large collection of costume books to refer to.
I also find inspiration from being outside. Nature has many wonderful ideas- colours, shapes, texture, symmetry and so on.
Once I get an idea, I start looking at fabrics…My next favourite thing!"
✨✨✨✨✨✨✨✨✨✨✨✨✨✨✨✨✨✨✨✨
(photo credits of Tina and gown images; World of wearableArt WOW)