NEW!! Swarovski Sew-On Teardrop Art 3230 Aurum 28mm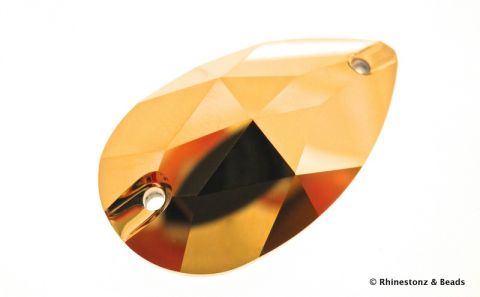 Unmatched in perfection, clarity and brilliance, Swarovski Sew-On Jewels add a heightened dimension of glamour and texture to design embellishing. Use in rows, cluster in an area, or crate a striking design using different shapes. Frequently used in Dancesport, on ballet tutus, Irish Dance dresses and crowns, Bridal and special occasion wear, and accessories.
Measurements Length 28mm Width 17mm
Colour Aurum. A totally metallic gold. Gorgeous and very reflective.
Material Machine cut crystal

Country of Origin Austria
Method of Application Sew these using a good quality thread, or Fireline for the most professional appearance and ultimate strength
Pack Size Options Choose your pack size from the drop-down box below