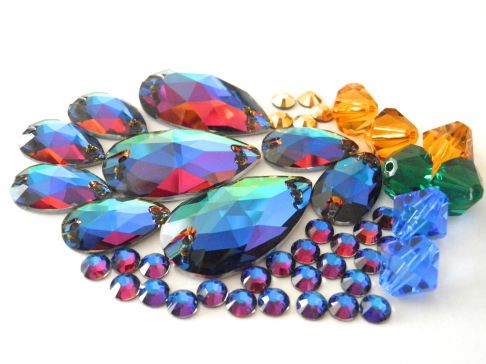 In our montage here you can see how Meridian Blue works beautifully alongside other colours from the autumn range of colours.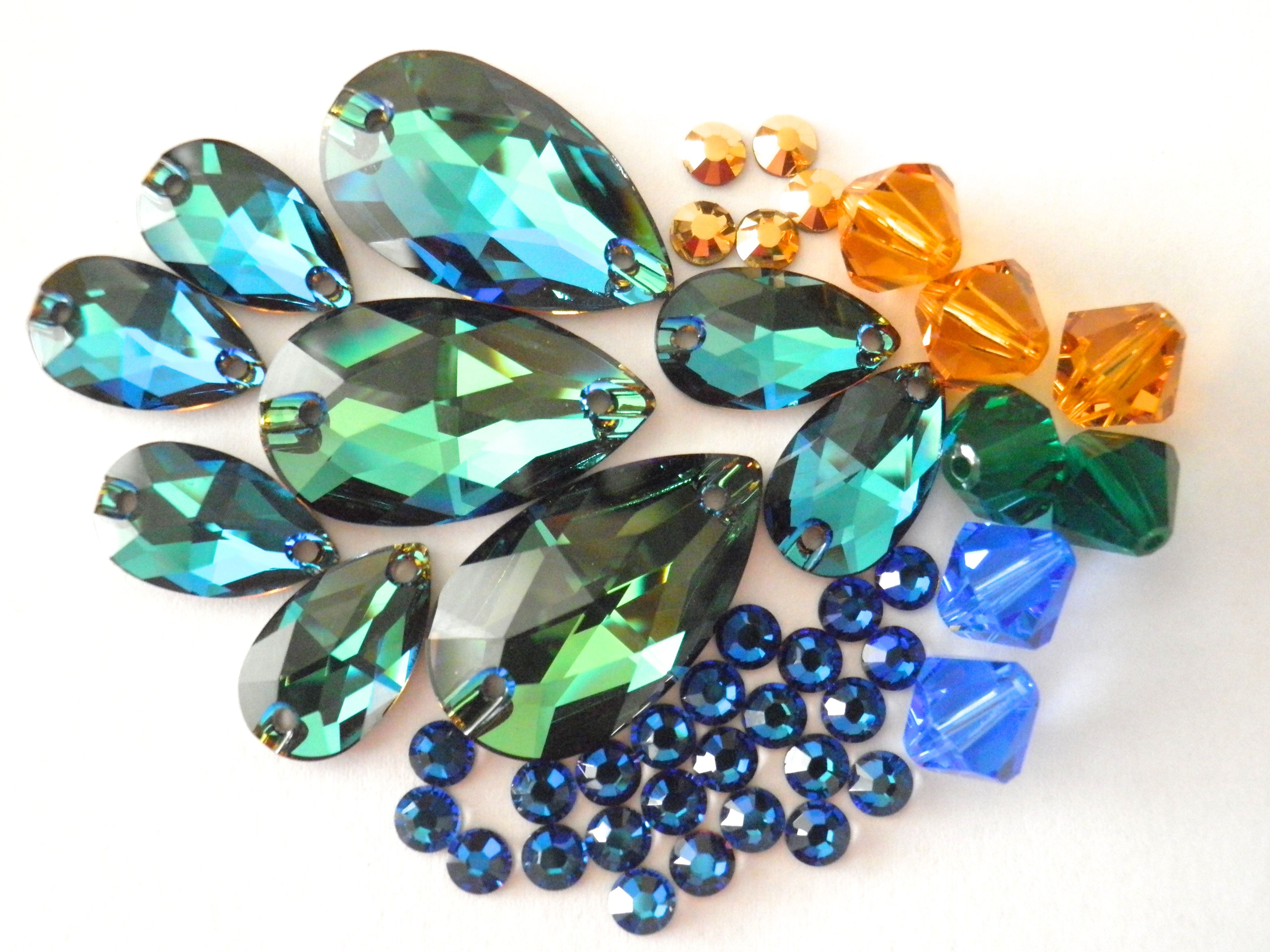 Art 3230 Sew-On Teardrops Swarovski, Meridian Blue 18mm, 28mm
Art 2038 Hotfix Swarovski, Meridian Blue ss20's
Art 5301 Bicones Swarovski, Sapphire, Emerald and Topaz 10mm from our Crystal Beads range
Viva12 Hotfix Preciosa, Aurum (metallic gold) ss20's.
But when you view Meridian Blue from a more side-on angle, look what happens! These are exactly the same montage of crystals, (promise, didn't move a thing!), and yet you immediately get a whole new effect from the Meridian Blue when you view it from a more sideways angles. All the sunset reds and oranges start to show, while still getting glimpses of the lovely blue and green and teal hues in the stone too.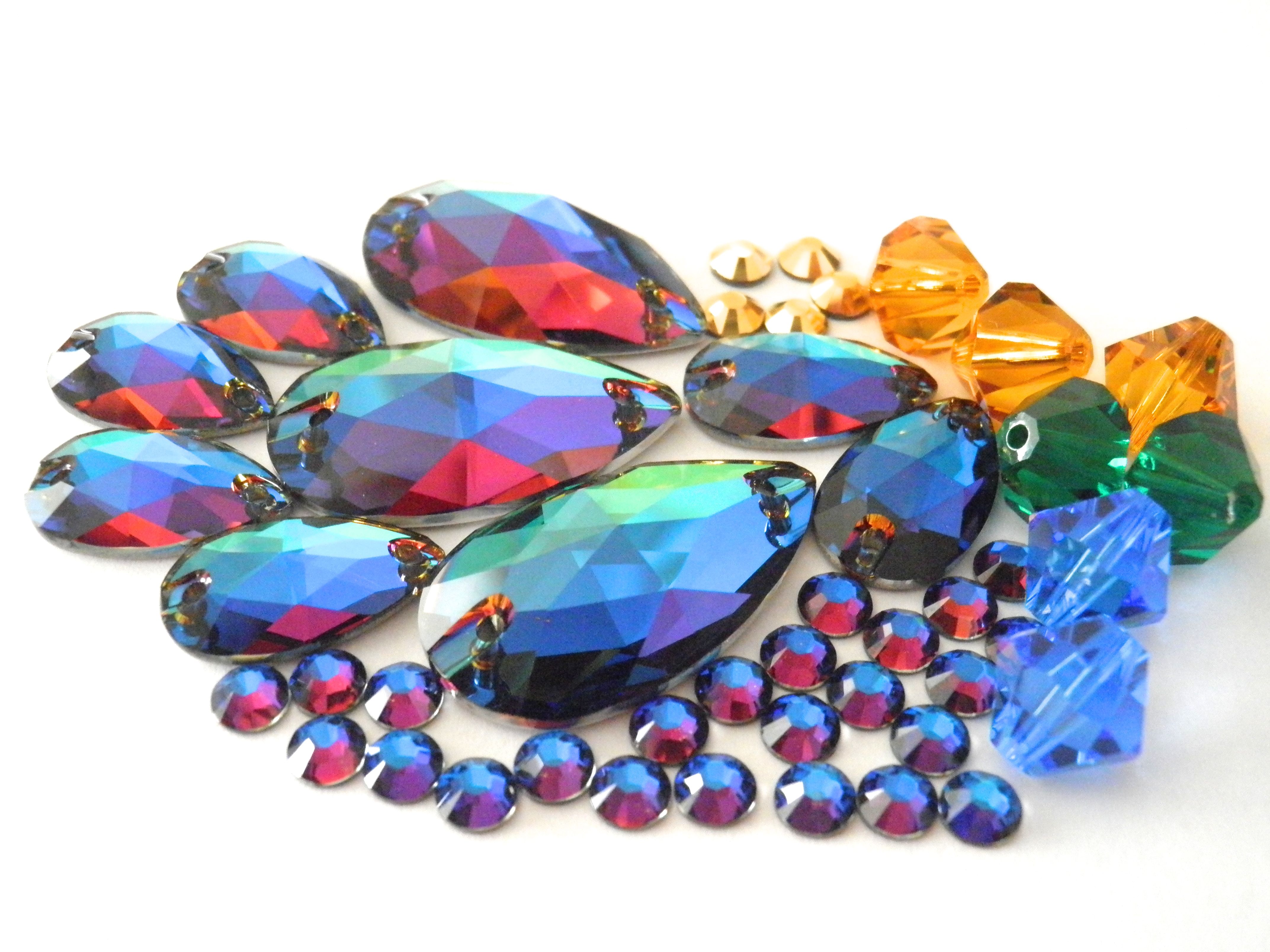 All of the sudden, the montage looks like it needs some reds or blackberry type colours in there. And while that might look neat working on a blue and red theme, mixed with these autumn tones, we feel it is best just to let the reds of the Meridian Blue peek and surprise, and then shimmer away as the view returns to the blues and greens theme it does so well (in our humble opinion of course). For more info, or to discuss this amazing coloured crystal for your next project, please don't hesitate to contact us!