Crystal Ninja TANTO Rhinestone Pick-Up Tool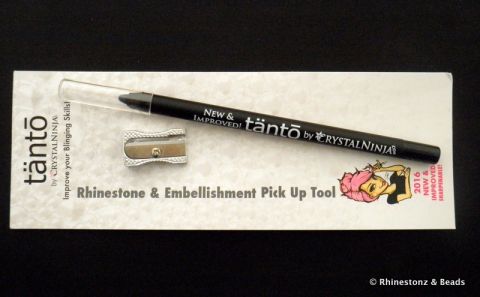 For decades we've advocated the use of blu-tac on the end of a pencil as a pick-up tool (and yes, we tried beeswax pick-up sticks but didn't find them tacky enough to hold the stones well), and the blu-tac/pencil method has been a brilliantly simple and no-cost way of applying rhinestones to dabs of glue on fabric, but we have to say using the Tanto® Tool has been a pleasant alternative for us to use as opposed to the stickiness of the blu-tac/pencil at times. Also, if you're after a more professional appearance while doing your stone-work, this tool will give you the edge you need!
The Tanto® tool designed by The Crystal Ninja® is a comfortable pen-shaped tool for use when picking up and placing small crystals, ideally up to about ss20 size (4.8mm). It offers the home user an easy and efficient way to embellish, and the professional user a suitable tool for use in nail salons, shop counters and fittings with clients.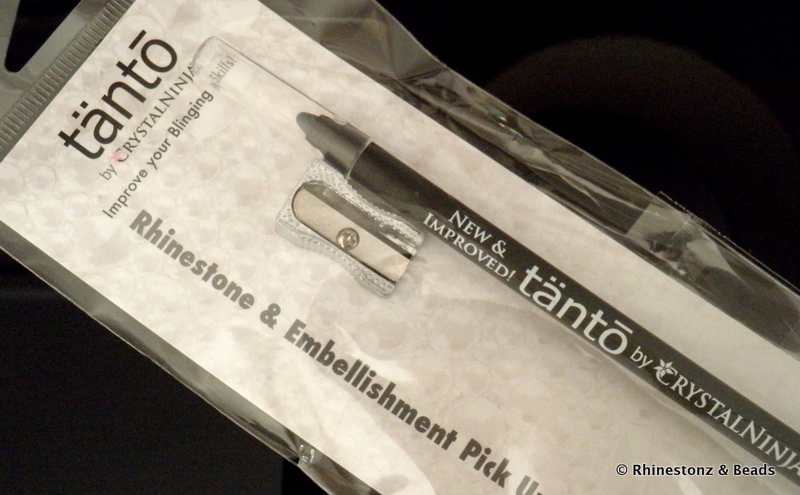 It comes with a sharpener, for use when the tip becomes blunt and you prefer a sharper end again. This 2016 version replaces the version which came without a sharpener and had 6 replacement tips.
A gentle touch of the synthetic wax tip picks up the crystal and keeps a sufficient grasp on it until you are ready to place it on the surface you'd like it to stay on. Great for flatback rhinestones, fancy cut, or chatons (pointed back stones).
$0.00
Sorry! Currently out of stock!