Swarovski Spectra Ball 20mm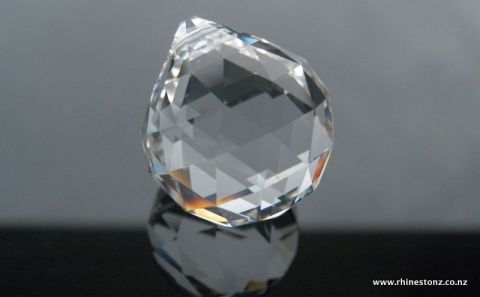 SPECTRA® CRYSTAL stands for reliable quality and machine cut crystal by Swarovski. It is one of many brands produced by Swarovski. As the basic line for Swarovski's lighting sector it offers the most important cuts in clear crystal, undergoes stringent quality control and is responsibly produced. It offers excellent uniformity of sparkle, light reflection and prism refraction ability.
This Ball prism is beautiful as a focal crystal on a chandelier. They also make great little suncatchers.
Measurements Diameter 20mm
Material Crystal
Country of Origin Austria
Hole Configuration One top hole pre-drilled front to back
Pack Size Options Choose your pack size from the drop-down box below