Swarovski Sew-On Rivolli Art 3200 Jet 12mm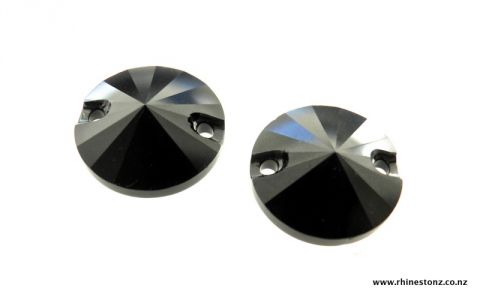 Unmatched in perfection, clarity and brilliance, Swarovski Sew-On Jewels add a heightened dimension of glamour and texture to design embellishing. Use in rows, cluster in an area, or crate a striking design using different shapes. Frequently used in Dancesport, on ballet tutus, Irish Dance dresses and crowns, Bridal and special occasion wear, and accessories.
Measurements 12mm diameter
Colour Jet. A totally opaque black.
Material Machine cut crystal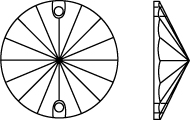 Country of Origin Austria
Method of Application Sew these using a good quality thread, or Fireline for the most professional appearance and ultimate strength
Pack Size Options Choose your pack size from the drop-down box below